TennisWithStars.com | Facebook | Twitter | Instagram
OUR 2017 EVENT WILL BENEFIT ACEing AUTISM!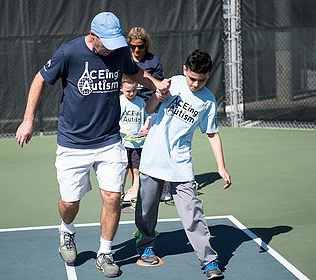 Tennis With The Stars is proud to support ACEing Autism on both a national
and local level in 2017. A portion of the event proceeds will benefit ACEing
Autism's program launch at the Rancho Las Palmas Country club in the
upcoming year; providing groundbreaking therapeutic activity and interaction for
Coachella Valley-area children on the autism spectrum. READ MORE
THE PERFECT HOLIDAY GIFT!


2017 EVENT TICKETS ARE AVAILABLE FOR ONLINE PURCHASE NOW

STAY & PLAY VIP PACKAGES VIEW MORE INFORMATION


CONFIRMED TENNIS STAR PROFILES:


Eugenie "Genie" Bouchard: A former world No. 5, Genie became the first
Canadian-born player representing Canada to reach the finals of a Grand Slam in
singles, finishing runner-up to Petra Kvitova at the 2014 Wimbledon
Championships. She also reached the semifinals of the 2014 Australian Open and
2014 French Open, and won the 2012 Wimbledon girls' title. Following the end of
the 2013 WTA Tour, she was named WTA Newcomer of the Year. The next year,
Bouchard received the WTA Most Improved Player award for the 2014 season.
Photo credit: Rick Limpert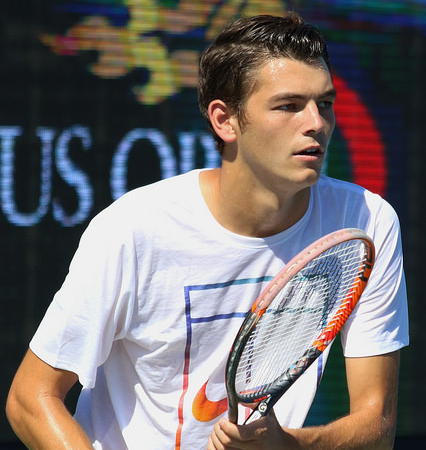 Taylor Fritz: This quickly rising star of American tennis is the 2nd-fastest
American ever to reach an ATP final, accomplishing the feat in just his
3rd career event. A native of Southern California, Fritz is currently ranked 76 in the
world and was named ATP Star of Tomorrow presented by Emirates in 2016 for
being the youngest player to finish in Top 100. In addition to his incredible
performance on the ATP Tour, Fritz was also a member of the 2015 Mylan WTT San
Diego Aviators.
Photo credit: si.robi/CC BY-SA 2.0

MORE EXCITING STAR ANNOUNCEMENTS COMING SOON!
2017 EVENT SCHEDULE:
Pro Am Doubles Round Robin (2 p.m. – 4 p.m.) - 24 amateurs will have the opportunity to play alongside Cliff Drysdale Tennis pros and special guests, with the four winners earning a once in a lifetime opportunity to play with and against tennis celebrities in the exhibition matches that follow!

VIP Welcome Cocktail & Spectator Arrival (4 p.m.)

Celebrity Exhibition Matches Begin (5 p.m.) - The 2017 stars will take to the court with Pro Am winners and other special guests for exhibition matches of epic proportions!

VIP Reception and Meet and Greet (6 p.m.) - VIP ticket holders, event sponsors and guests are invited to mingle and enjoy a champagne and hors d'oeuvres reception and opportunity for photos and autographs with the stars.
EVENT CONTACTS:
For Pro Am and tennis-related inquiries please contact Director of Tennis Albert Fernandez at Albert.Fernandez@omnihotels.com or (760) 837-2342.

For media inquiries contact Kimberly Arena, Drysdale's Vice President of Sales and Marketing at k.arena@cliffdrysdale.com or call (603) 520-1457.